Custom Solutions for Individuals and Families
Focus on Objectives
We work with our clients to identify risk exposures and learn about their priorities. With our clients' objectives in mind, we make recommendations and provide guidance through risk management decisions.

Claims Advocacy
The true test of your insurance coverage and your insurance broker comes when you have a claim. We work closely with our clients and the insurance company to ensure you achieve the most favorable outcome.
National Capabilities
We work with clients all across the United States, and we can manage your risks wherever they may be. Whether that is a house in Hawaii, a cabin in Colorado, or on a new job site in the Midwest, we can handle your risks.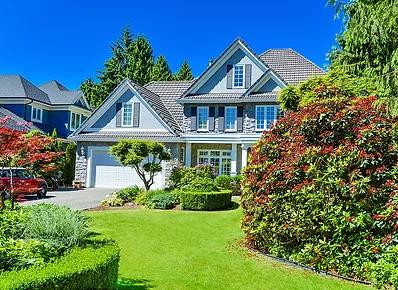 Your coverage needs may not be the same as your friend's or your neighbor's. You need personal insurance coverage that fits your home, your lifestyle, your activities and your family. We can review your risk exposures and help you build an insurance package that suits your needs.
Solutions
We work with leading insurers to provide you with quality insurance options. Whether you need basic coverage or insurance for a hard-to-place specialty risk, we can help with customized options to meet your unique coverage needs.
Home
Secure the coverage you need to protect your family's home and personal belongings. Coverage is also available for high-value homes, international properties, vacation homes and homes under construction.

Auto
Accidents happen. Beyond the minimum insurance requirements in your state, you may be interested in additional coverage to protect yourself, your passengers and your vehicle. Coverage is also available for recreational vehicles, antique vehicles and watercraft.
Personal Liability
Could you be named in a lawsuit? Homeowners and auto insurance typically provide some liability coverage, but certain types of liability may not be covered, and you may desire higher limits. Coverages may include personal umbrella, directors and officers, cyber and privacy liability and employment practices liability.
Valuable Articles
Standard homeowners insurance policies don't typically provide sufficient coverage for high-value items and collections. You may need additional insurance to cover jewelry, fine art, antiques, collectibles and wine collections.
Specialty Coverages
Depending on your situation, you may have additional coverage needs. Common coverages to consider include identity theft, flood and earthquake insurance. You may also be interested in aviation, special events and kidnapping and ransom coverage.