Your Law Firm Insurance Partner
As a law firm, you face a wide range of exposures – from professional, cyber and employment practices liability to workers' compensation, D&O and property risk.
To avoid costly coverage gaps, it's important to partner with an agency that specializes in your industry. That agency is RiskPoint.
RiskPoint has steadily built a reputation as one of the most
respected commercial insurance agencies in the Pacific Northwest. We offer comprehensive services and resources to negotiate our clients' best interests and give them the personal attention they expect and deserve.
Our team tailors coverage to match your firm's exposures and will keep you on the leading edge of emerging risk management issues. We work with top law firm insurance underwriters who can robust coverage options with limits that exceed state requirements.
We're not here to win on price. Let us correct that by saying, of course we want to save you and your firm money, that is definitely the goal. However, we want to do more than that. Our number one goal here at RiskPoint, is to get to know your business inside and out. We take a fine-tooth comb to your policies to see where you may be lacking coverage, or where you may be paying for excess coverage.
Available Coverage Includes

Professional Liability
Defends against lawsuits that allege that your firm has made mistakes failed to perform or made an error or omission that has harmed a client.

Workers' Compensation
Provides medical and wage loss benefits for employees who are injured on the job.
Cyber Liability
Responds when a cyber incident or data breach occurs. Available coverage includes Funds Transfer Fraud, Phishing, Notification Expense, Ransomware, Bricking and more.
Property
Protects against damages to property you own, which could include your building and the tools and equipment you use, such as computers, signage and office furniture – whether you own or lease them.

Employment Practices Liability
Protects against actual and alleged acts of discrimination, retaliation, sexual harassment and wrongful termination.

Hired/Non Owned Auto
Helps cover the costs your business incurs related to claims of bodily injury or property damage if a law firm employee is in an accident while working.
Directors & Officers
Helps protect the personal assets of corporate directors and officers if they are personally sued for wrongful acts in managing a company.
Disability & Life
Protects assets and provides for business continuity if an owner or key person dies or becomes disabled. Also available as a group benefit.

Crime
Covers the direct loss of your funds, via malfeasance, employee dishonesty or outside criminals.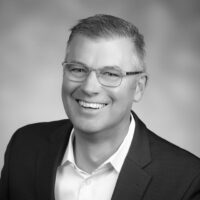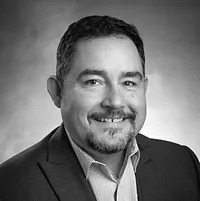 Matt Davis
Director of Employee Benefits
Shannon Connor
Benefits Account Executive
Mandi Roney
Benefits Account Executive