Coverage for the Grocery Store
RiskPoint is committed to understanding the unique insurance issues facing Grocers. We know how important proper coverage, claims handling expertise, and affordable premiums are to a Grocery store owner. That's why we have specialists with over 50 years of Grocery Insurance knowledge dedicated to serving store owners.
Providing value does not just mean being accessible, anyone with a cell phone can do that. With us, a dedicated support staff brings expertise to your business through not only providing answers to questions but also offering direction and support for improving how you manage risk.
We Partner With You
Our goal is to be more than a typical insurance agent you rarely hear
from. Together we will help you chart a course that will accomplish
meaningful results by:
• Reducing your cost for insurance
• Ensuring proper coverage for all your assets
• Eliminating duplicate or unnecessary coverage
• Controlling expenses
• Providing expert claims support when you most need it
• Delivering loss control resources
You are critical to your community. People depend on you, and you can depend on us.
Our Solutions Are Proven
We have excellent relationships with all the major insurers, enabling us to seek out the best and most cost effective solutions for Grocers. More importantly, we work with the specialty insurers who have committed to provide programs designed to meet the unique needs of Grocery store owners. This includes coverage enhancements addressing store related risks, knowledgeable claims handling, and underwriting knowledge that results in the most favorable premiums.
Property
This Coverage helps protect the location of grocery store(s) including the building that is owned and the stores equipment, fixtures, and inventory.

General Liability
This Coverage will protect your grocery business from claims due to injuries, illnesses, and copyright and trademark infringement. Liquor liability may be required if the store sells alcoholic beverages.
Cyber
This Coverage helps protect and respond when a Cyber Incident occurs. Available coverage includes:
Funds Transfer Fraud
Phishing
Notification Expense
Ransomware
Bricking

Crime
Crime policies cover the direct loss of your funds, via malfeasance, employee dishonesty or outside criminals.

Employment Practices Liability
This coverage provides protection against not only actual but alleged acts of discrimination, retaliation, sexual harassment and wrongful termination.

Auto
In the event that a vehicle owned by you or an employee of your Grocery Store is involved in an accident while working, Hired/Non-Owned Auto Liability insurance may help cover the costs your business incurs related claims of bodily injury or property damage.
Food Spoilage
This Coverage may cover losses due to perishable food that spoils because of a covered incident.
Equipment Breakdown
This coverage provides business income and may help for the costs associated with the repairs of equipment that breaks down due to a covered cause of loss.

Workers Compensation
Workers Compensation provides coverage for employees who are injured on the job.
Lifting & Carrying Heavy Objects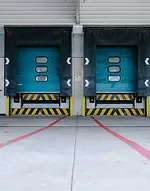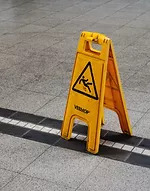 Steer Clear of Trips and Slips
Grocery Industry Articles
To customers, it may seem like food magically appears on grocery store shelves, but grocery store workers know better. Behind the scenes, people are constantly at work: receiving shipments, stocking food on shelves, and rotating items. During these processes, there is...
read more
Melissa Johnson
Director of Agency Systems and
Commercial Insurance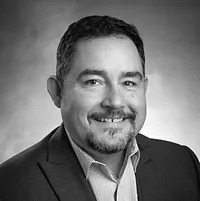 Matt Davis
Director of Employee Benefits