Insurance for Dealerships
The Coverage Your Dealership Needs
RiskPoint helps dealerships around the nation analyze their exposures and obtain insurance solutions that are both competitive and comprehensive. Our insurance solutions are designed to meet the needs of a wide range of dealerships.

You care about your dealership's bottom line. So do we. You don't want to overpay for insurance coverage you don't need, but you also don't want to let insurance gaps jeopardize your business. It's a fine line. You can count on RiskPoint to help you achieve source robust coverage at affordable rates.
Available Coverage Includes
Dealerships need custom policy packages that cover their various exposures.
Common policy types for dealerships include the following:

Garage Liability
Defends against claims that your garage operations caused third party bodily injury or property damage.

Inventory
Protects your financed and owned inventory from covered causes of loss.
Garagekeepers
Coverage for a customer's vehicle in your care, custody, or control.
Cyber Liability
A data breach or ransomware attack could expose your customer's private information, shut down your systems, and damage your company's reputation. Cyber liability coverage can help you take control of your cyber risks.
Business Interruption
Events that cause property damage can also cause business interruption. The associated loss of business income can make recovery even more challenging for your dealership, but business interruption insurance can help.

Employee Benefits
Health insurance is now the single largest non-income producing expense. At RiskPoint, our top priorities are finding ways to reduce cost and take care of your people.

Auto Errors and Omissions
Mistakes and oversights in contracts and vehicle history reports can lead to claims of negligence. Protect your dealership with errors and omissions coverage.

Workers' Compensation
If a worker is injured on the job, your dealership could be responsible for medical costs and lost wages. State law makes work comp coverage mandatory for most employers.

Umbrella/Excess Liability
Settlement amounts and jury awards have been on the rise. Umbrella insurance provides an extra layer of protection to shield your dealership from expensive lawsuits.
Employment Practices Liability
An employee might claim harassment, discrimination or retaliation. Hiring and firing decision can also lead to legal challenges, and so can wage and hour issues.

Property
Protects against damages to property you own, which could include your building and the tools and equipment you use, such as computers, signage and office furniture – whether you own or lease them.
Directors & Officers
Helps protect the personal assets of corporate directors and officers if they are personally sued for wrongful acts in managing a company.

Crime
Covers the direct loss of your funds, via malfeasance, employee dishonesty or outside criminals.
Bonds
Protects buyers against loss or damage caused by a dealer's fraudulent or irresponsible activities.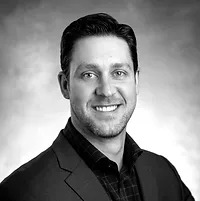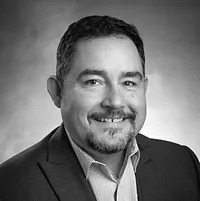 Matt Davis
Director of Employee Benefits
Shannon Connor
Benefits Account Executive
Mandi Roney
Benefits Account Executive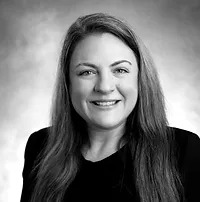 Amanda Hollis
Workers' Comp Dept. Manager